As mentioned, this is my first time as a host for LTU and the theme for this month is prawn. I personally like to eat prawn a lot and when I see so many appetizing dishes that link to this theme, I'm excited! And really want to try to cook some of them.
As a host, I'm not doing my job well as this March till April also happens to be my busy period, and unfortunately I was sick for a few days, that's add on to more back log that I need to clear.. So to contribute as a host, I force myself to write this post before the end of March, although I am so tired now... Pardon me if I did not leave you my comments, but deep in my heart, I admire and appreciate the effort. Thanks all for the support!
This is a dish I learnt from my M-I-L, and it's a CNY dish that she will cook every year as this is Mr L favorite. So this year, I have a chance to see her cook from the start and am amazed by how easy yet tasty is this dish.
For her recipe, This dish only require 2 items: prawn and Assam paste. its not the spicy type. And its not too sour as it did not require to soak the assam paste and use the assam juice. Prawn better to leave shell on just devein. As it helps to absorb and trap the flavour better. No need any salt as the assam paste has some amount of salt. We can taste abit of sourness from the assam and sweet from the prawn. Appetizing and We love it!
Ingredient:
15 Prawn (leave the shell just devein)
1/6 Assam paste (no need to soak in water)
Method:
1. Heat pan/wok with oil.
2. Add prawn and fry till color just change.
3. Add sasa paste and fry to mix well.
4. Continue frying till Assam paste melt and blend well with prawn.
5. Ready to serve.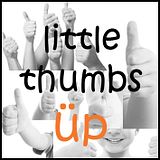 I am linking this post to Little Thumbs Up host by
Bake for Happy Kids,
My Little Favourite DIY
and
Food playground
.